The holidays are considered as the most wonderful time of the year for all couples. Holding hands with your date as the snow falls gently on the ground is a perfect vision most couples think about during this time. However, the reality of the matter is that dating in December can really become disastrous for most people.
The thing is that many people have a lot of obligations during the holidays such as finish pending tasks before the year ends, attend a lot of Christmas gatherings for family and work colleagues, shopping for Christmas gifts and food items and so much more. Instead of sulking over the holidays, you can avoid these holiday disasters by following these tips.
Where To Spend Your Christmas?
If you  have already been dating someone for a few weeks, one of the most awkward situation is to choose where you want to spend your Christmas? The thing is that sooner or later, you have to settle the issue on where you should Christmas with. Now you might have different holiday traditions  that you follow  but  you have to make compromises especially if you start dating.
Perhaps you can spend Christmas day with your family and New Year's day with your partner. You can also opt to just stay in your respective homes if you are separated by long distances.  To avoid any heated arguments on where you should spend Christmas, it is important that you  discuss it with your partner.
What To Do If Your Partner Gives You A Present You Don't Like
One of the holiday dating disasters to avoid is that awkward moment when you get a present from your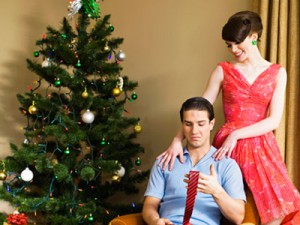 partner that you don't actually like. Your partner must have been thinking hard and for a long time on what gift to give you but ended up with something that you don't like. Of course, your partner will be expecting your scream for delight but the problem is that you just cannot do it. So instead of faking it, wait until all prying eyes are away from you and tell your partner that you appreciate the gift, but you would prefer to have something else.
The thing is that this problem could have easily been avoided if you  drop major hints to him or her a few weeks or days before the holiday so that your partner will not buy anything that you don't really need.
Take It Easy On Your Alcohol
One of the holiday dating disasters to avoid is your inability to take in your alcohol. There is nothing more awkward than someone who drinks too much on holidays. Not only will you become an eyesore, you will also become an embarrassment from the eyes of your partner. Moreover, you might also say something that you will eventually regret  after drinking a few glasses that you can handle. So instead of drinking a lot during the holiday festivities, drink only the amount that you can handle so that you can keep a clear head.
Delays In Communication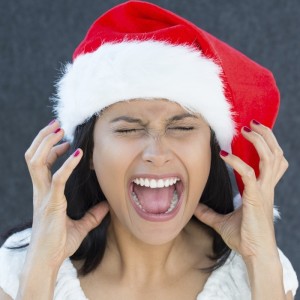 Because you are so busy keeping up with a lot of things during the holiday season, sometimes we forget to communicate with the people who matter in our lives. If you are always busy during the holidays, then you might be very guilty on not communicating to the ones that you are dating with thus it can lead to a cold turkey on the relationship.
This is totally understandable, but it does not mean that you should just let it pass. If you notice that the communication with the person whom you are dating with is slipping, make sure that you do something about it. There is nothing wrong about flirting while texting during the holiday. Not only it is fun but it can also relieve you from all the tensions that you feel due to holiday stress.
Your Partner Does Not Like The Holiday Feast You Prepared
So you are dating a vegetarian and your family thinks that no meal is complete without meat.  This situation is very trivial, but it can be very stressful  for both you and your partner. In fact, it can be one of the reasons why you and the person you are dating with can experience falling out. Thus, before you prepare a holiday feast and invite your date, make sure that you learn about his or her dietary preferences first so that you won't be surprised if he has specific allergic reactions or preferences  to specific food.
Inviting Someone You Just Dated To A Reunion
Family reunions can be a stressful and awkward situation for many and inviting a guy whom you just started dating can put a lot of overwhelming stress to the problem. This is especially true if your family requested that you bring your new date. The thing is that you barely knew your date and your friends and family will be asking questions – a lot of questions. Such situation may not only be difficult and awkward for you but also for your date.
Awkwardly Trying To Get A New Year's Kiss
If you are dying to get your well-deserved New Year's kiss,  you might end up feeling overwhelmingly stressed out and you might go out of your way to planning for the New Year's celebration. If your date does not take the bait, then this can be a source of a lot of frustrations. Instead of stressing yourself to get a New Year's kiss, let go of the idea and spend the night with your good friends to start the year right. There is no point getting a kiss if it will only mess your year.
There are many holiday dating disasters that you might experience this year but it is important you know how to avoid these holiday dating disasters so that you can have a fresh start for the next year. Dating in December can be very tricky, but it can be done if you just let it happen and you don't stress too much on the details.