There is a general belief that introverts tend to have it rough when it comes to dating. I mean, if you take a look closer look, it seems as though extroverts or outgoing people have a greater level of approval and it's quite common to think that extroverts land all the hot dates thanks to their way with words.
I know that dating might seem like a herculean task for shy people, but it doesn't have to be. If you're an introvert, you may relate to what it feels like to want some cool company and not get it. Most times, it can be really burdensome for you to approach people and connect deeply with them to ask them out on a date.
But guess what, Just because you're reserved doesn't mean it's impossible for you to go out on a date and have fun. Just try to approach the whole idea of dating with a positive mindset and you'll be amazed at how everything works out for you. Never approach it with negativity because that's going to ruin everything.
So stay positive!
Well, to make things super easy for you, I have compiled five excellent dating tips and tricks you ought to know as an introvert. The tips are sure to come in handy when planning a first date or maybe a second one. It's going to be great either way.
Just try to keep up!
1) Take Advantage of Online Dating
There is nothing more comfortable than dating online as it reduces the pressure of having to socialize in person. Online dating makes it super easy for you to think what time say before sending your messages. It's pretty obvious that outgoing folks perform well at engaging in casual conversations. However, reserved people tend to be a bit reluctant to engage in deep conversations especially with people they aren't familiar with.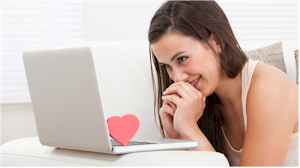 This is why online dating is my number one tip for you. As I mentioned earlier, meeting people online gives you the opportunity of responding to messages within your comfort level. It's also an awesome way for you to meet people based on their interests in terms of where the hang out or what they like to do.
2) Don't Pretend to be a Social Butterfly
One thing you should know is that there is nothing wrong with being introverted. So fess up and quit pretending to be who you're not. I'll advise that you tell your date that you're an introvert and that you tend to have a unique way of seeing or feeling things and it's entirely different from those who are more extroverted.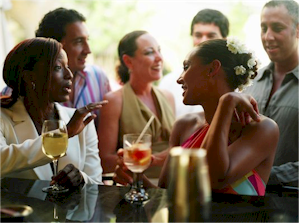 If you're a lady, you can tell your date that's you seek friendship first or need some time to fall in love. You may scare away a few folks, and instead, attract beautiful people who will appreciate you.
Another great tip that can be used to your advantage is the art of starting small talk. I got this from a great book titled "How to Talk to Anyone" by Leil Lowndes. It's more like a cool technique that has to do with creating a mood match.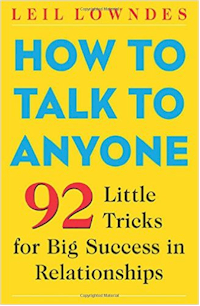 So, before you open your mouth to say anything to your date, take a "voice sample" of your listener to get a better picture of his or her state of mind. Just take a moment to capture a "psychic photograph" of the expression to see if he or she looks excited, bored or blitzed.
According to the Leil, if you ever want to bring people around to your thoughts, you must match their mood and voice tone, if only for a moment.
You should also know that small talk is not about facts. It's more about putting people at ease. You must first get linked to your date's mood if you want to connect deeper with him or her.
4) Opt for A Place You Know
As an introvert, I believe you are aware that going over to a new place can be a bit troublesome to you. You won't really know your way around, and you might be distracted trying to familiarize yourself with the venue.
If this is your first date, choose a simple restaurant or coffee shop you already know. You will be well acquainted with the staff, table arrangement, location, menu, etc. When you know all these things, you'll be able to focus on the person you're with.
5) Make Your Smile Magical
It's a no-brainer to know that a great smile enlightens every mood. But what you should be aware of is that not every smile counts, you have to give a smile that captures the attention of your date. This is yet another awesome smile technique I learned from the book Leil Lowndes.
The technique is known as the Flooding Smile, and it goes this way: "Don't flash an immediate smile when you greet someone, as though anyone who walked into your line of sight would be the beneficiary.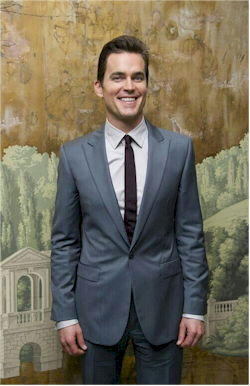 Instead, look at the other person's face for a second. Pause. Soak in their persona. Then let a big, warm, responsive smile flood over your face and overview into your eyes. It will engulf the recipient like a warm wave. The split-second delay convinces people your flooding smile is genuine and only for them.
This is exactly how Leil Lowndes puts it, and I'm sure it's going to work perfectly fine for you. Just give it a try, and you'll be amazed at how everything works for you.
Well, there you have it, folks. I have listed some of my best dating tips and tricks that are sure to come in handy in taking your dating life to another level. Just put some or all of these tips to test, and I believe they will make a big difference in your love life.
Remember, being an introvert is 100% normal so stay positive and enjoy your dating life.